Bolste Desktop App – Sign Up / Sign In Process
Role: Lead UX Designer
Duties: Research, information architecture, white boards, sketches, wire framing, visual design.
Definition of Problem: How do we get more new users into the Bolste platform?
Bolste was not getting as many users to sign up for a free trial and get into the app. After a quick audit I found there were too many steps and barriers in the way of new users signing up. After researching the competition I presented the option of consolidating forms, less required fields and no more credit card payment before they got into the platform. By removing the credit card payment alone we tripled the amount of new users who signed up for a free trial.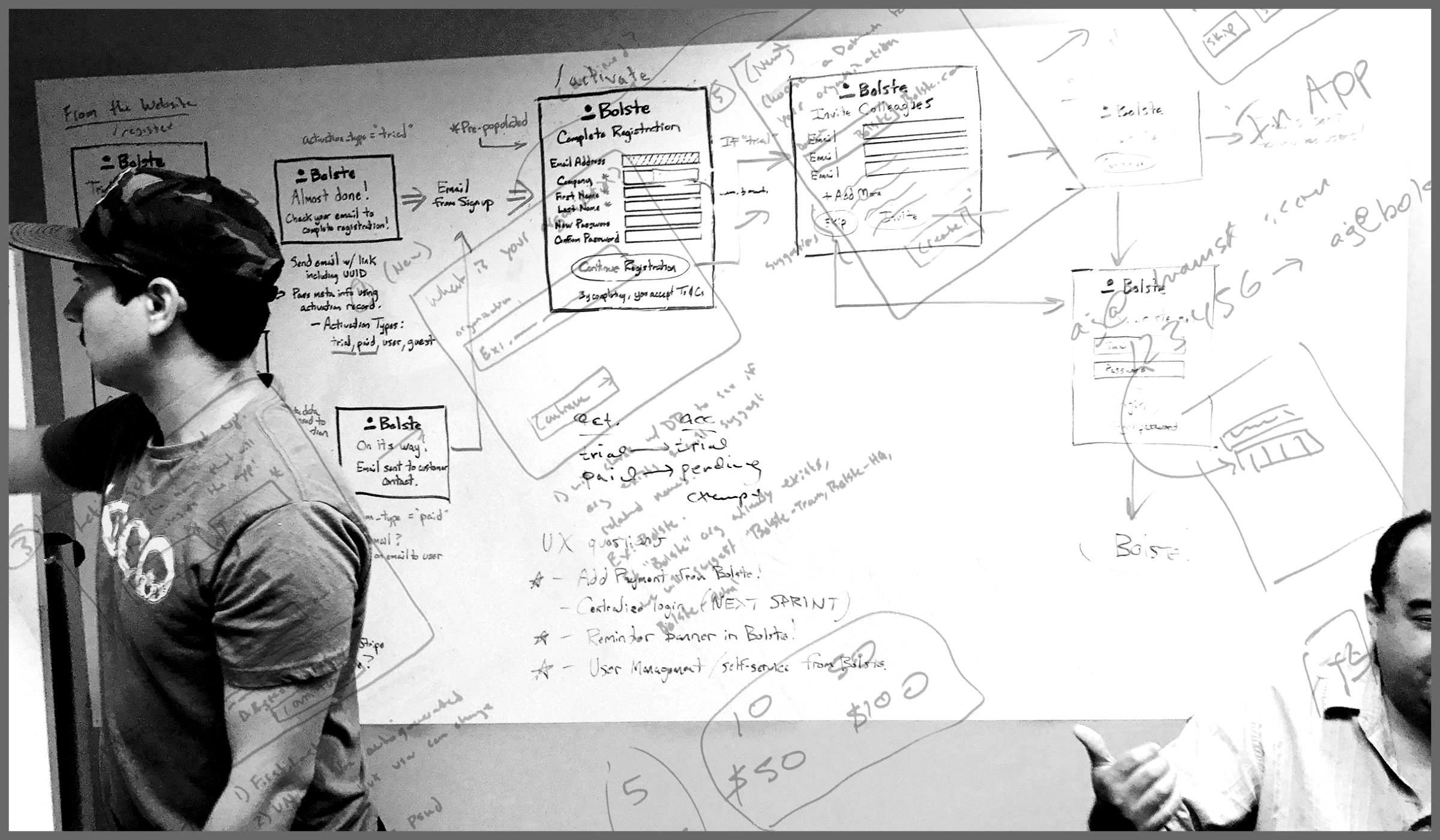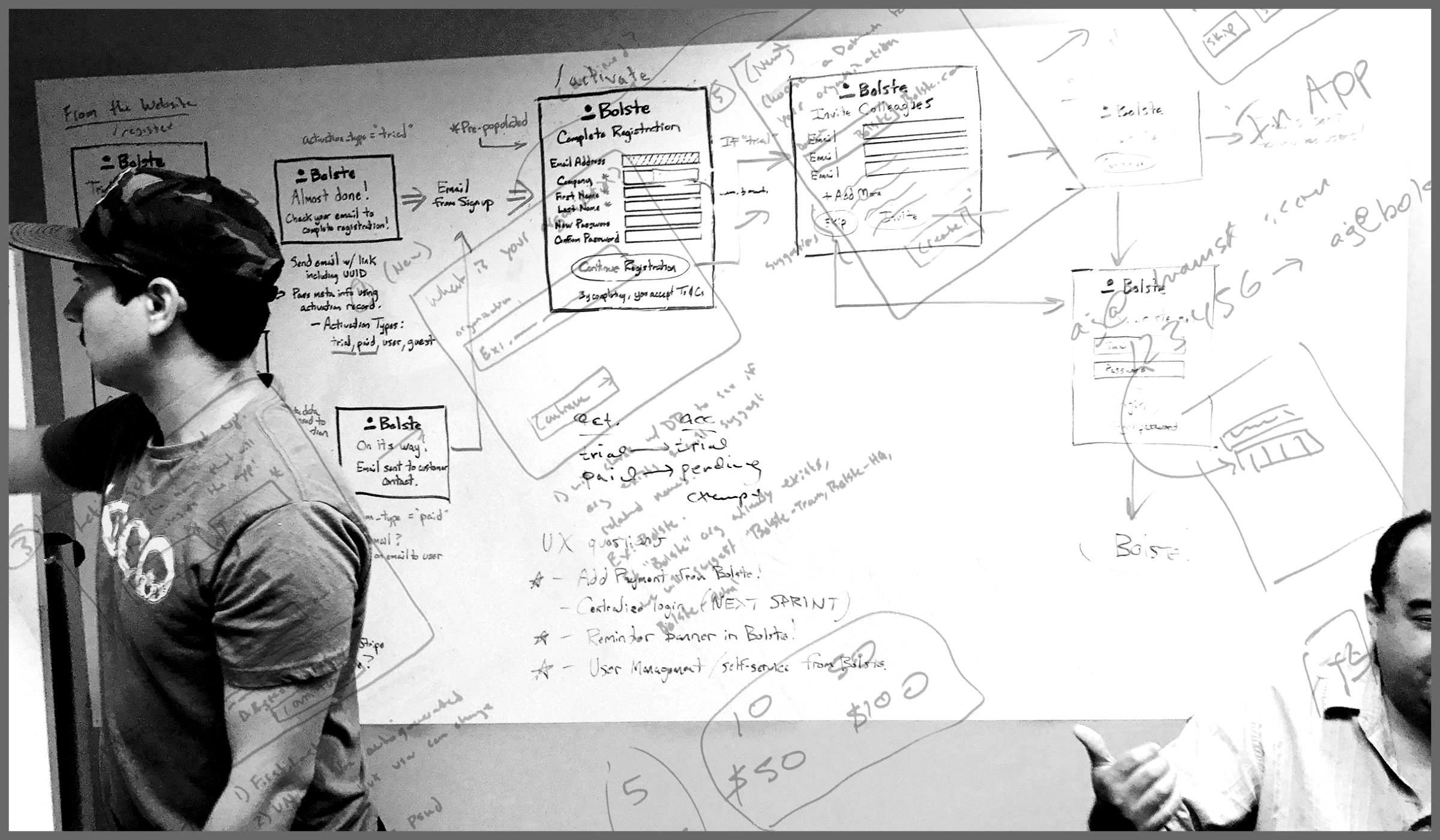 White board session with product manager and dev team to understand capabilities, limitiations, etc…


Pen and paper sketches outlining possible solutions.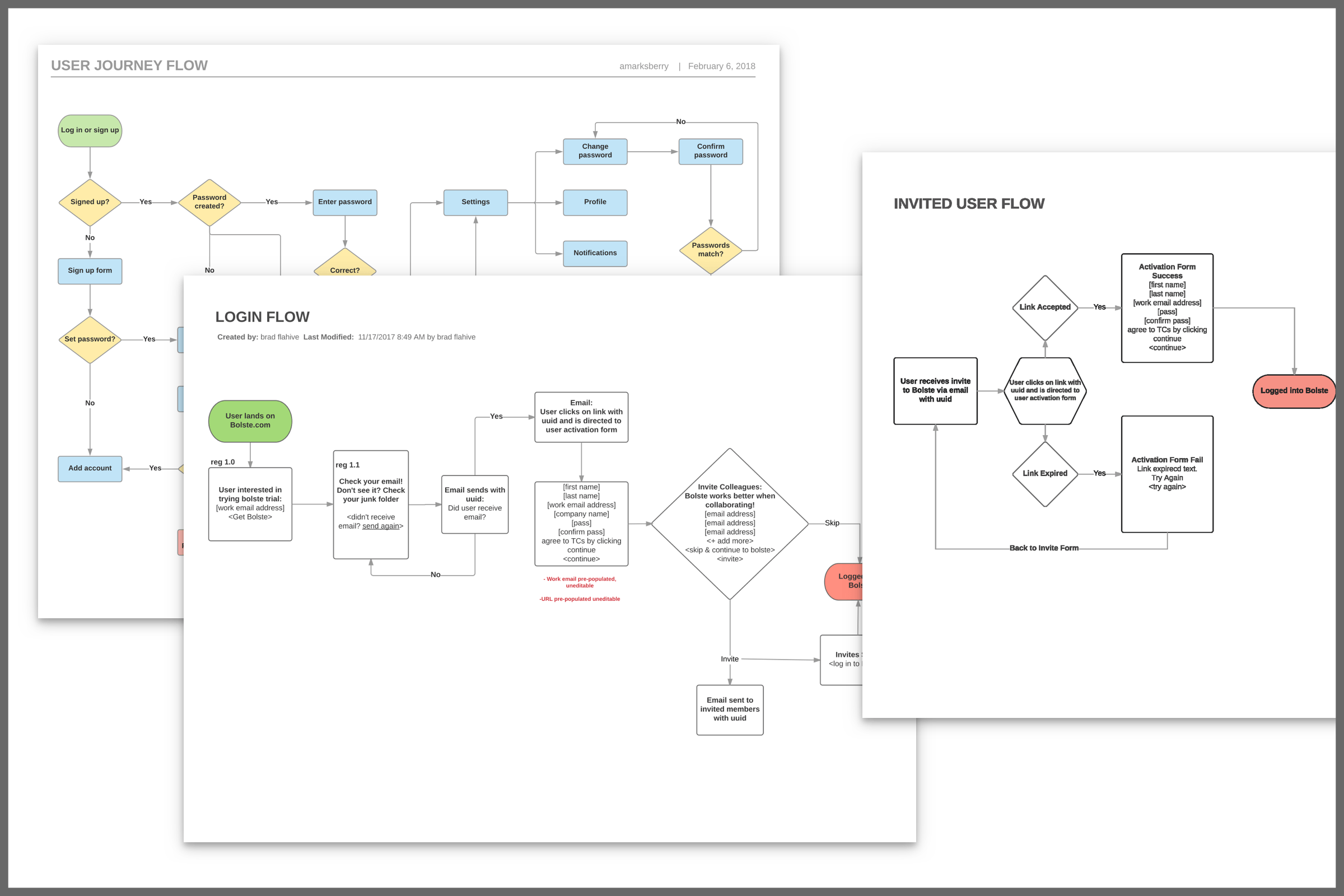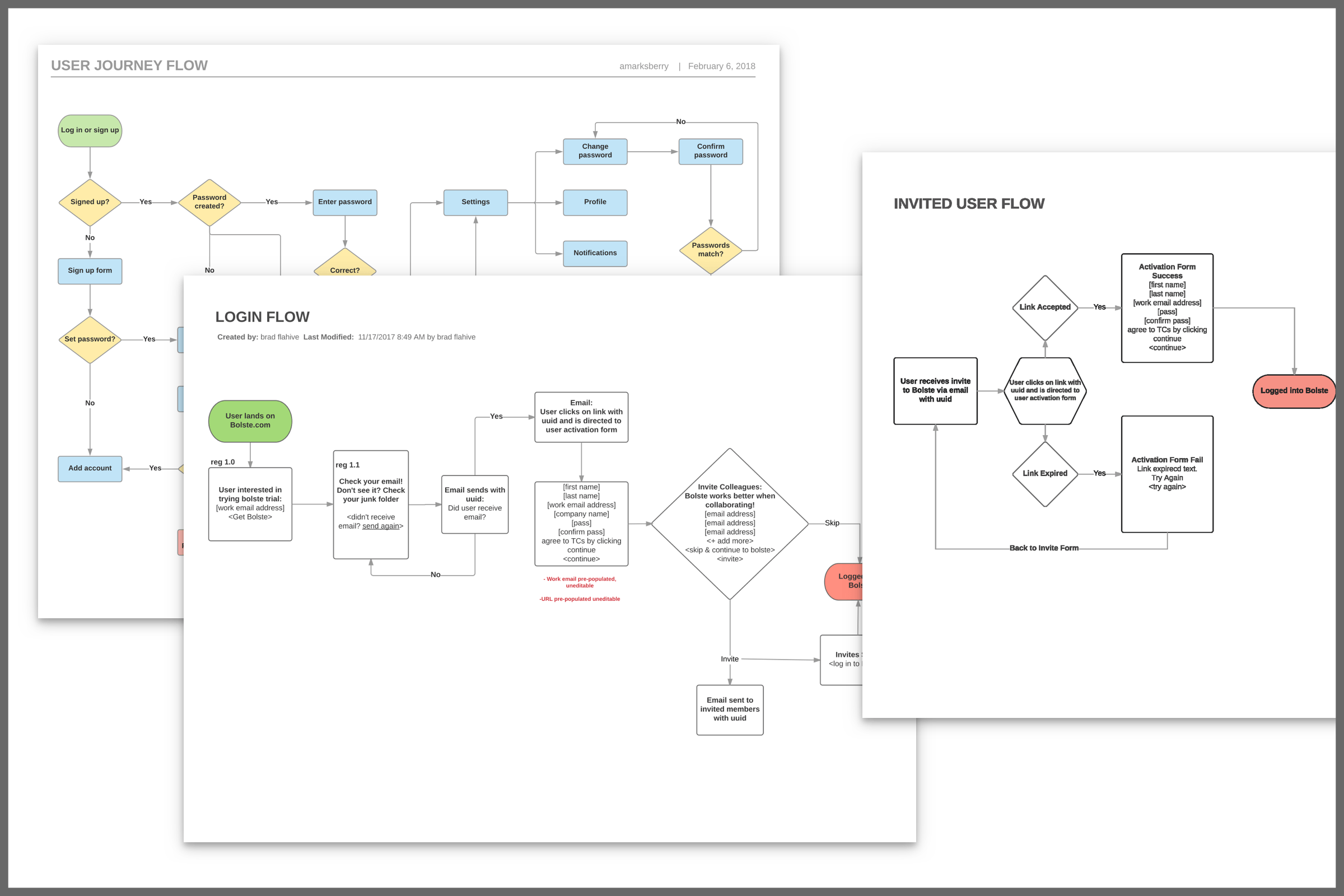 Detailed flow maps to keep design and dev team on the same page. It's better (and cheaper) to make mistakes at this stage.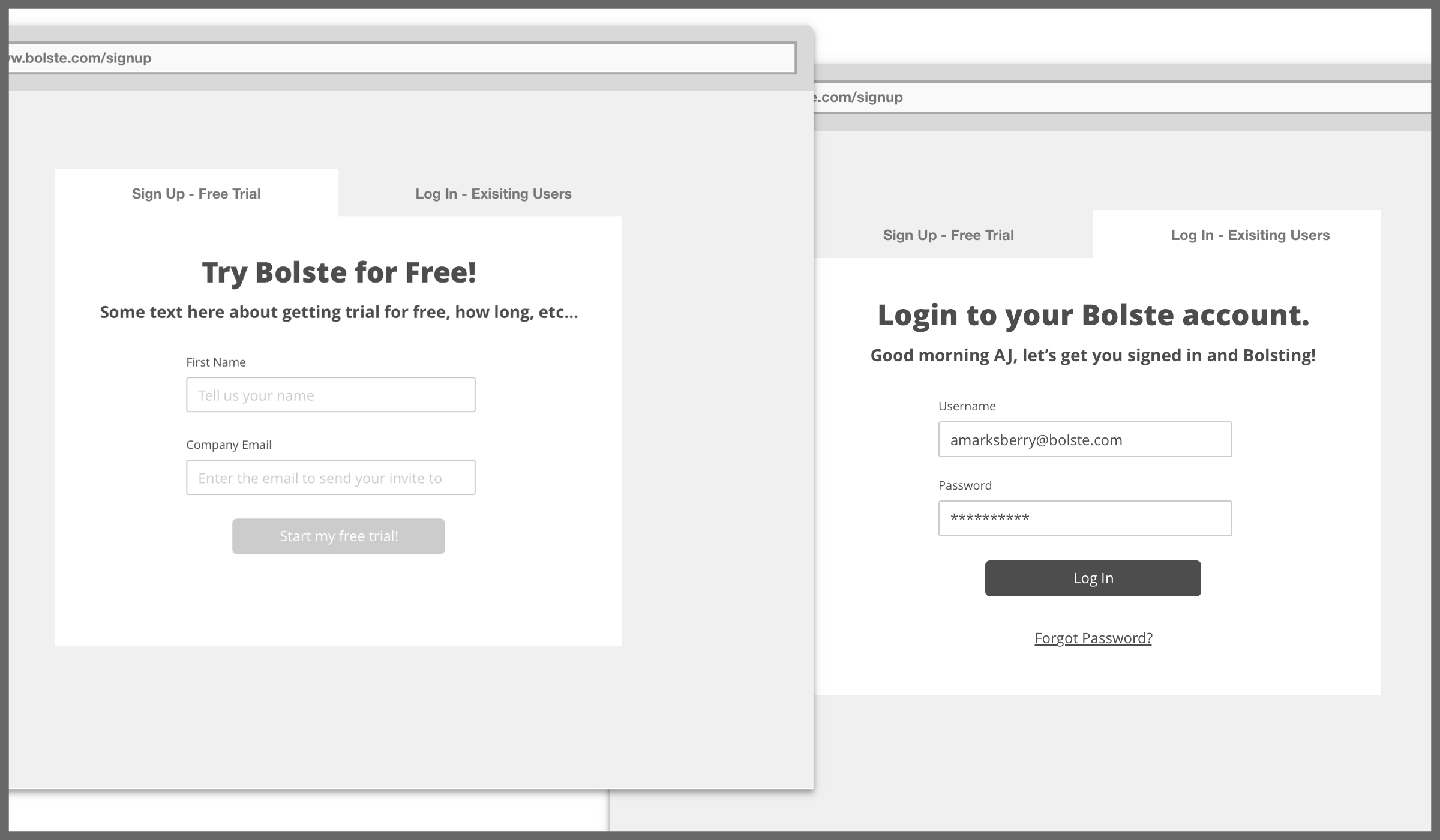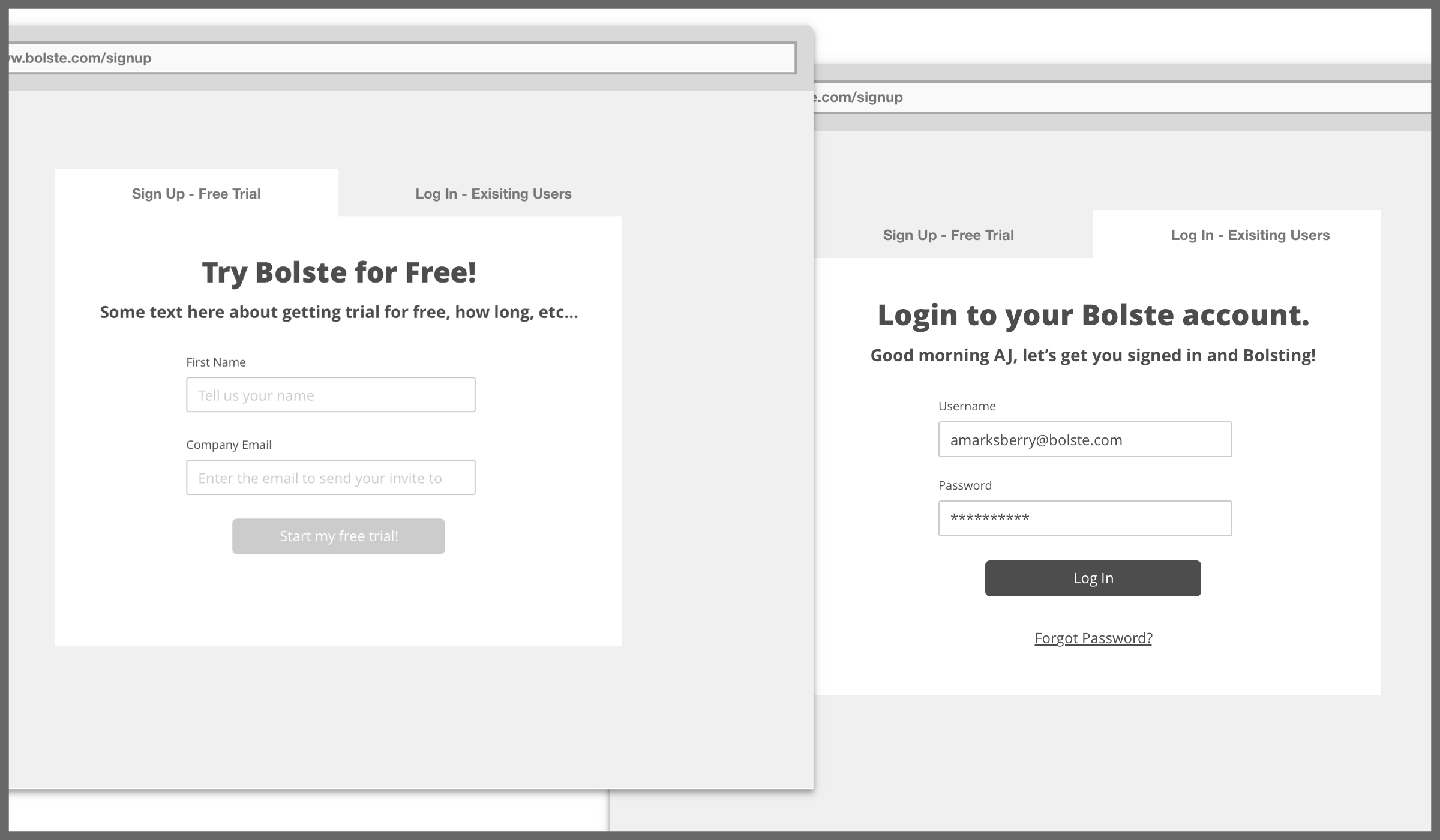 Sign in + login grey boxing / wireframes.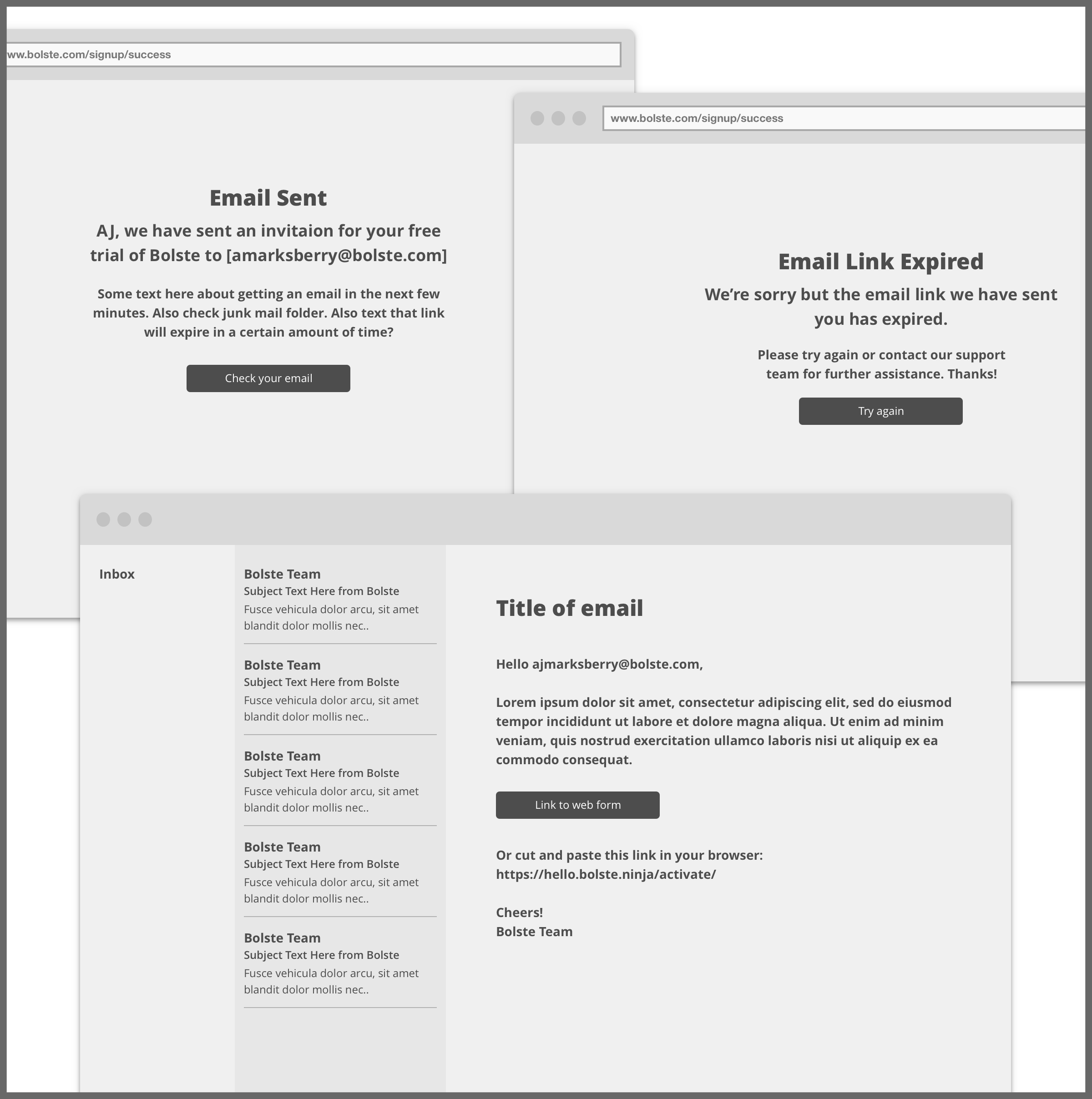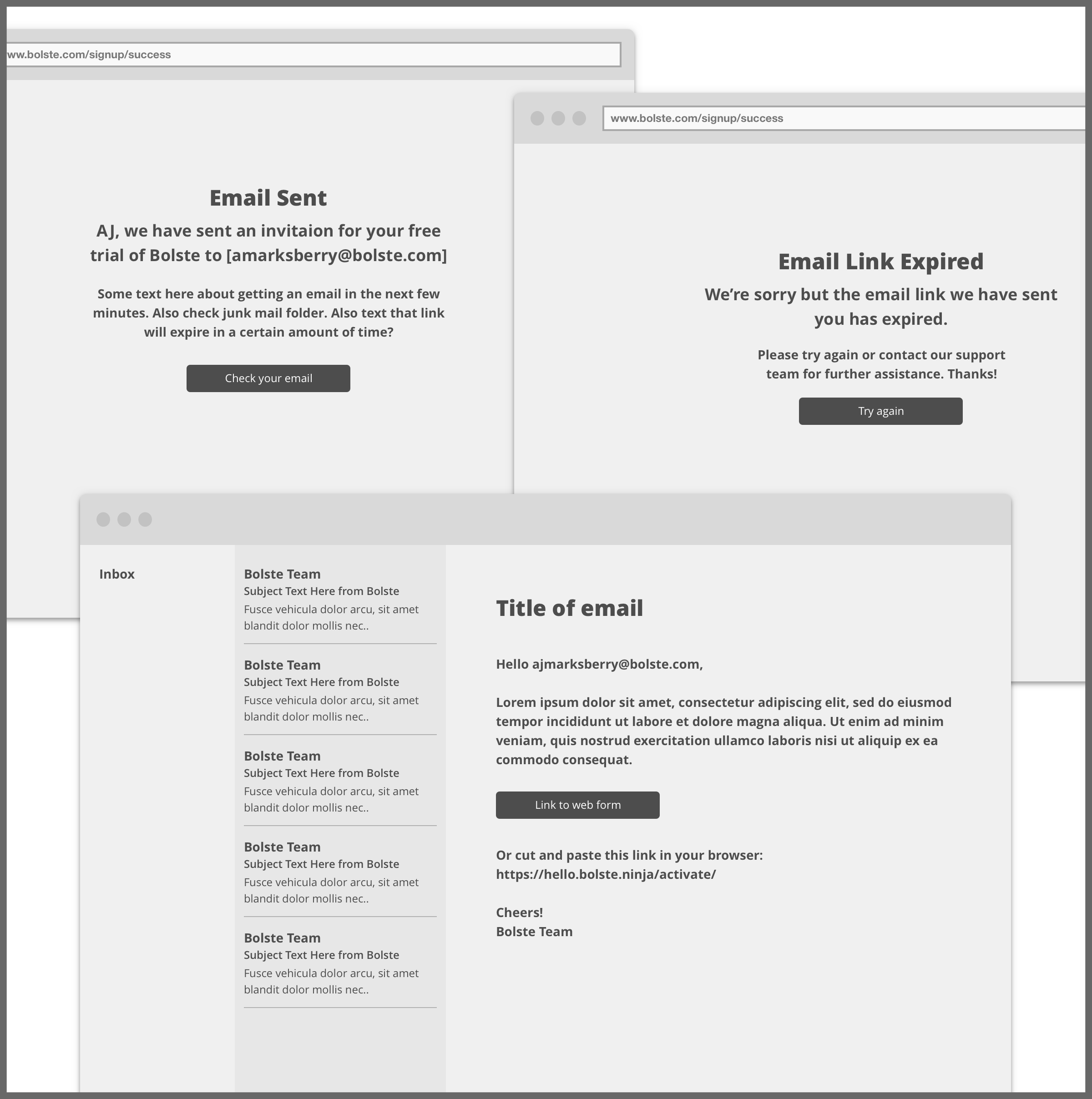 Wireframes for email portion of the sign up process.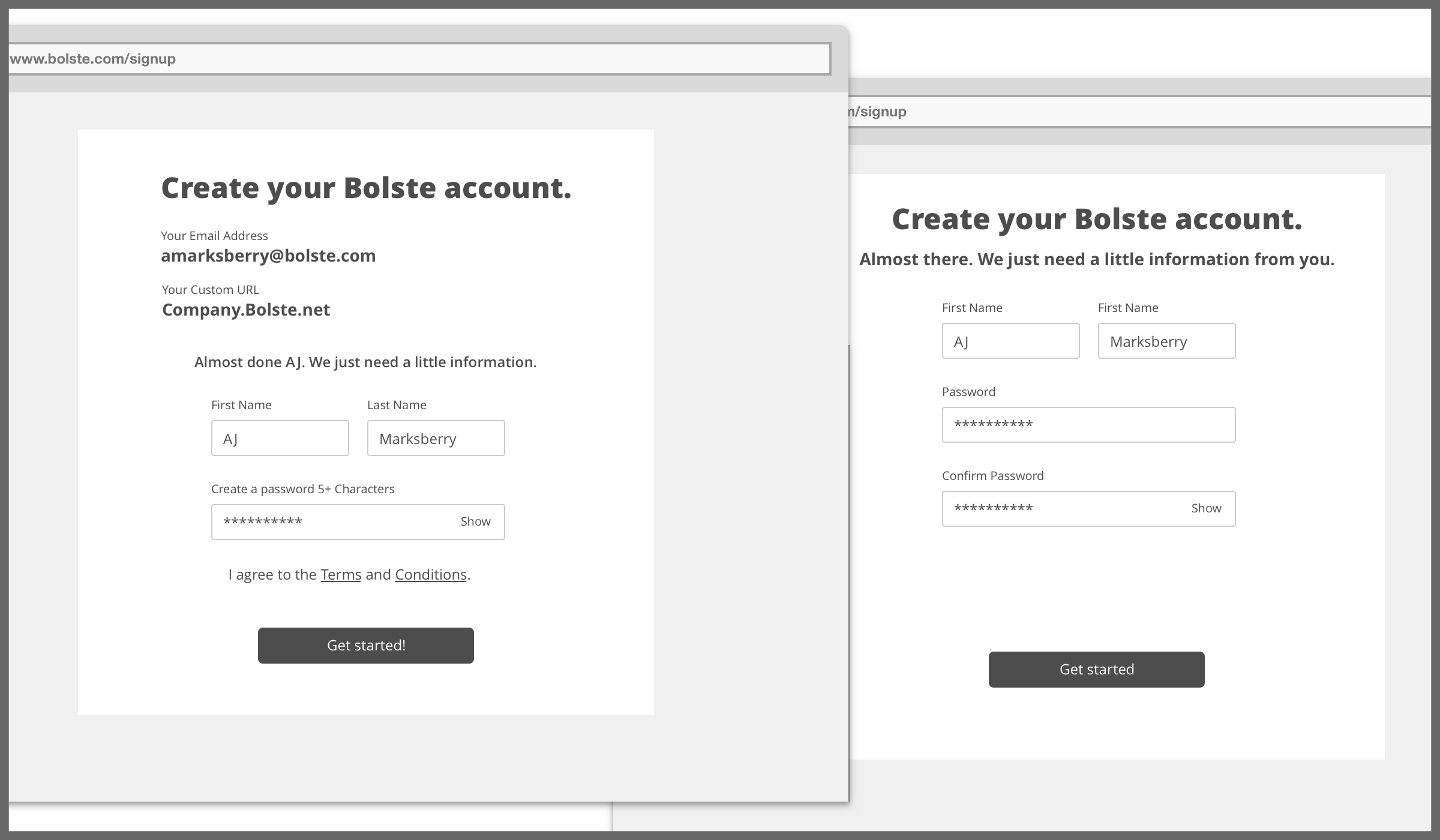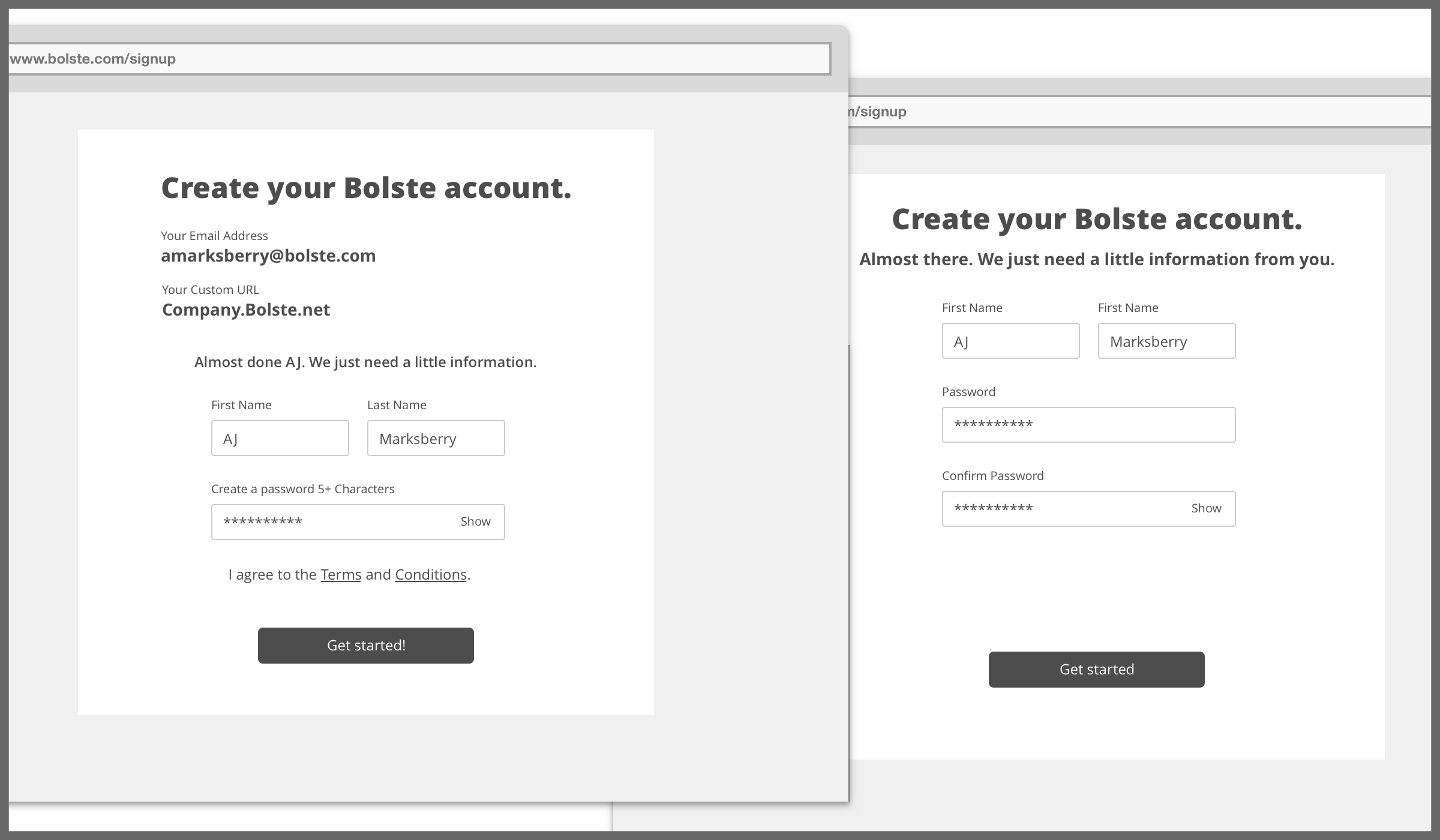 Wireframes illustrating the final create account form.