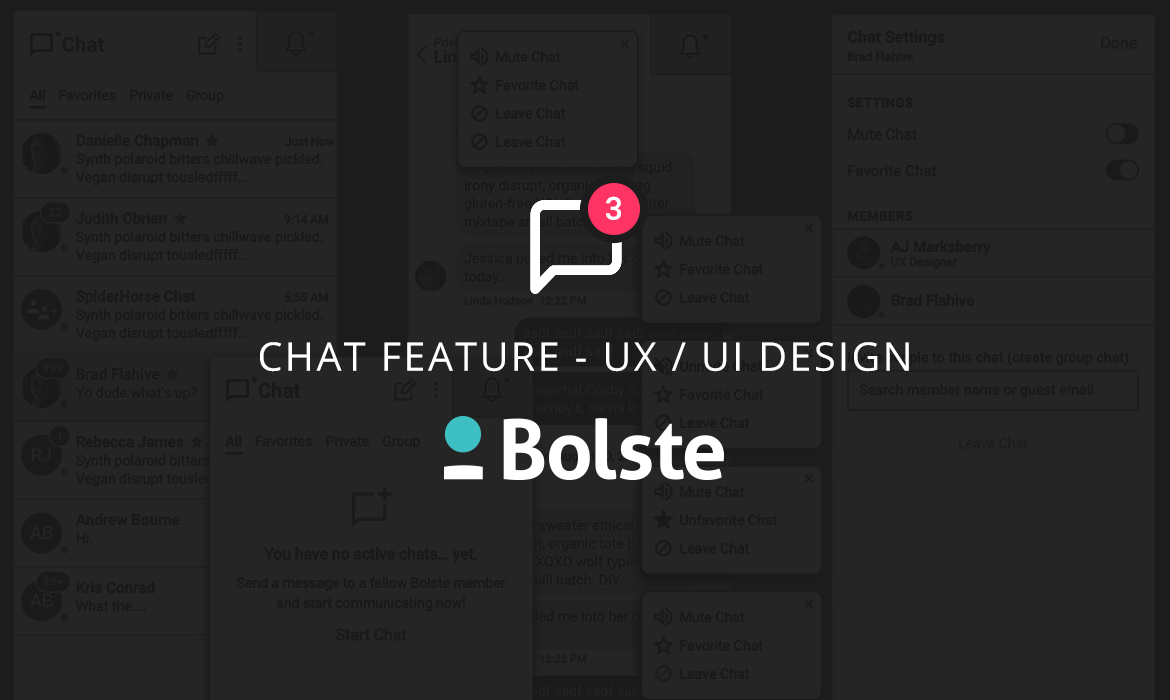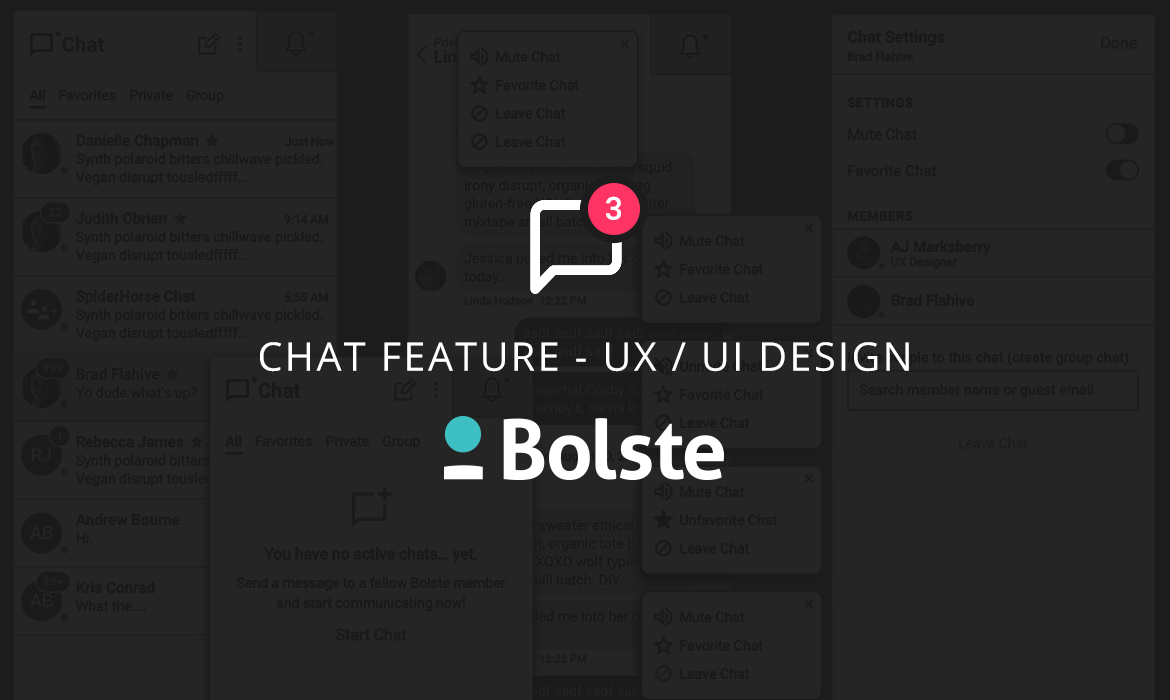 Bolste Desktop App – chat feature
Role: Lead UX Designer
Duties: Research, information architecture, white boards, sketches, wire framing, visual design, motion design, developer handoff,user testing, QA.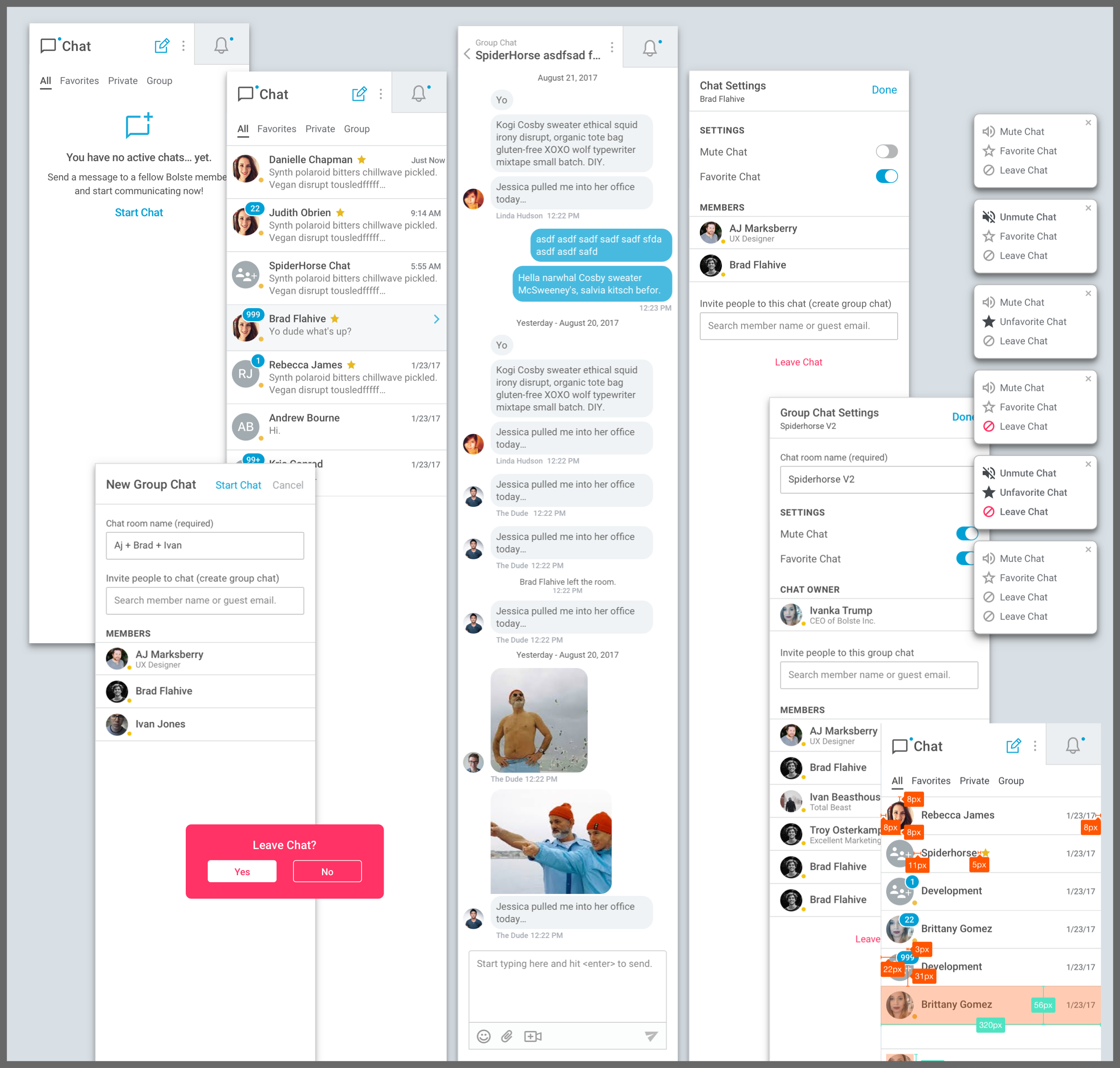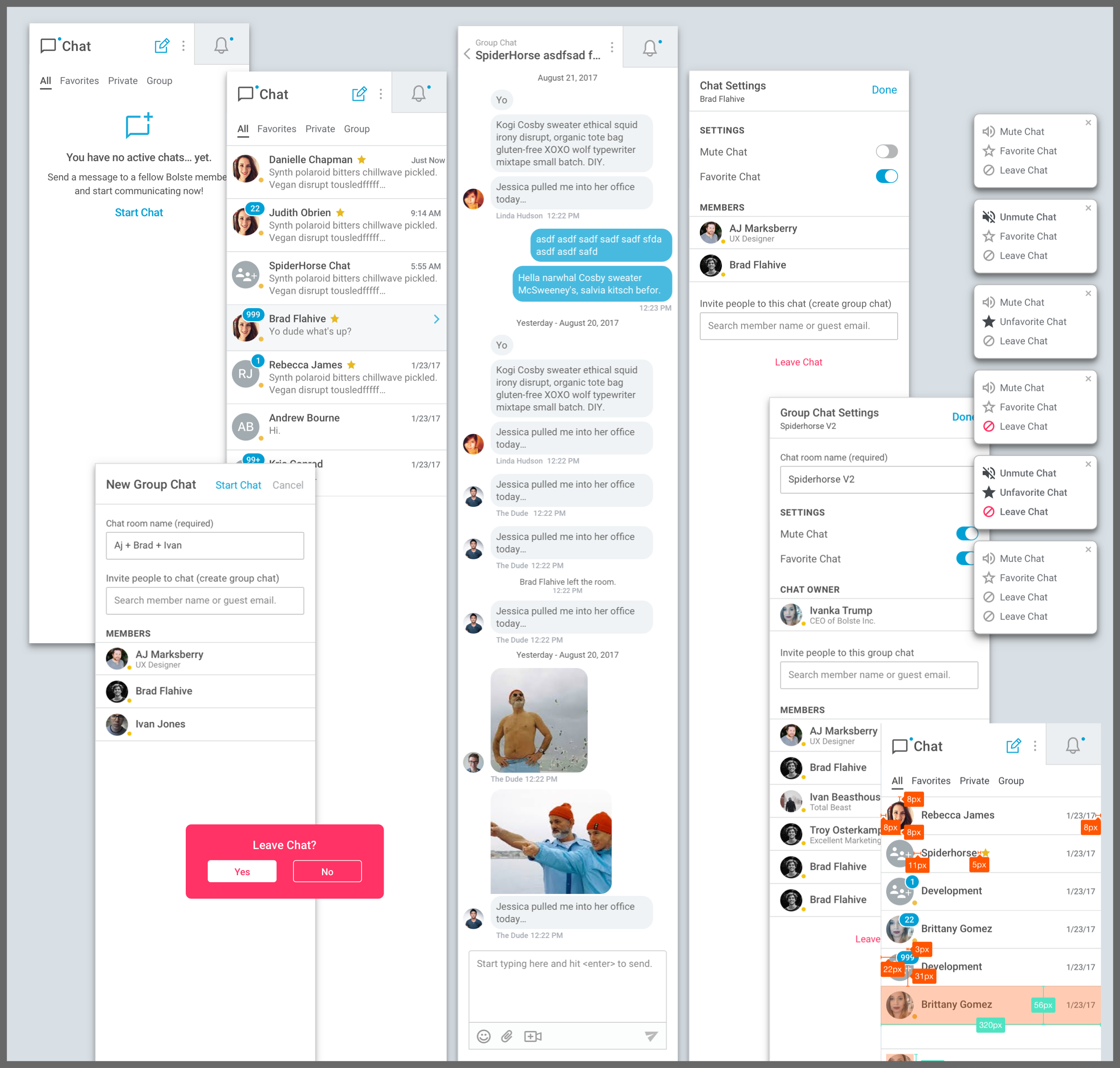 Chat visual designs (final).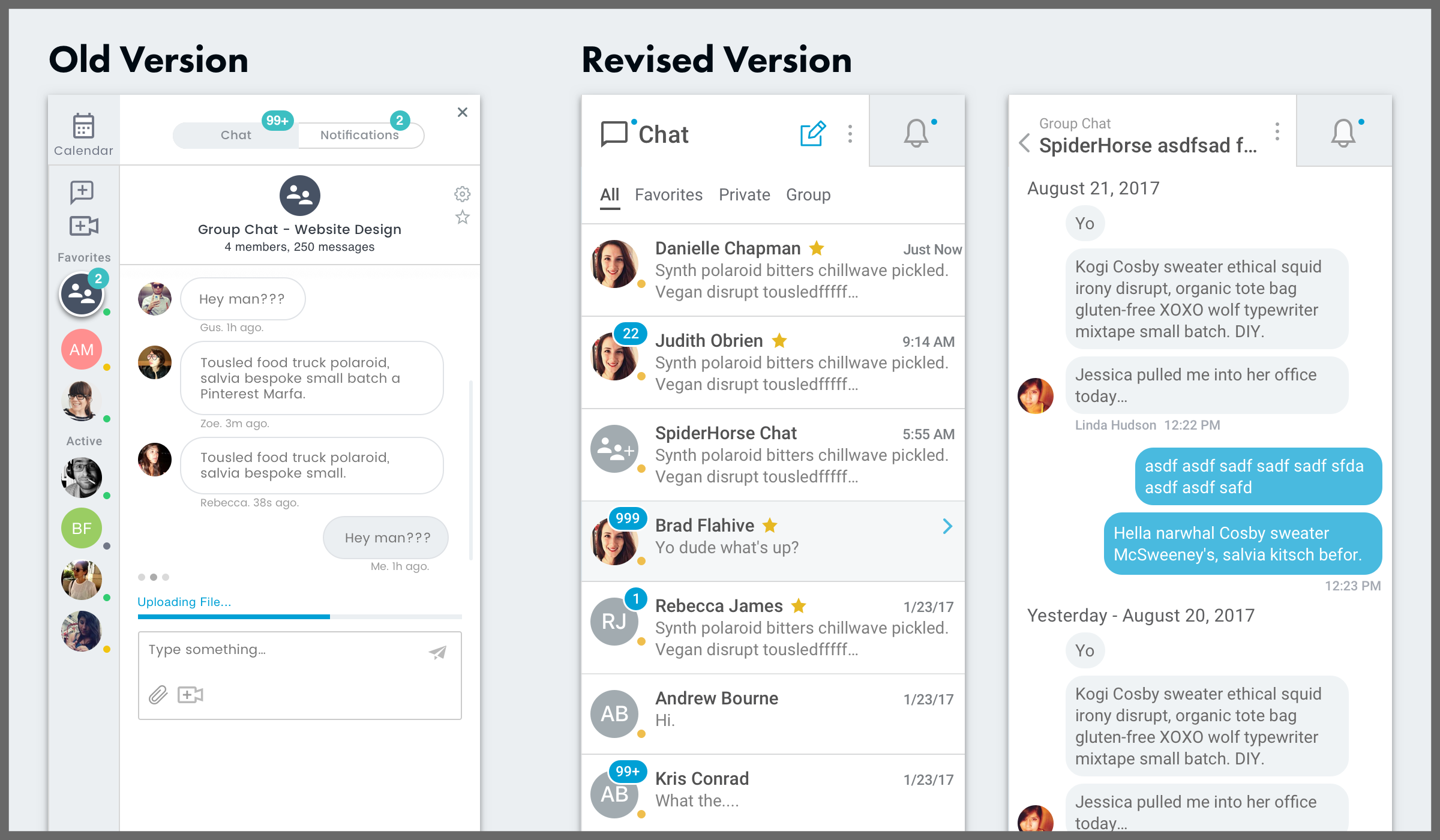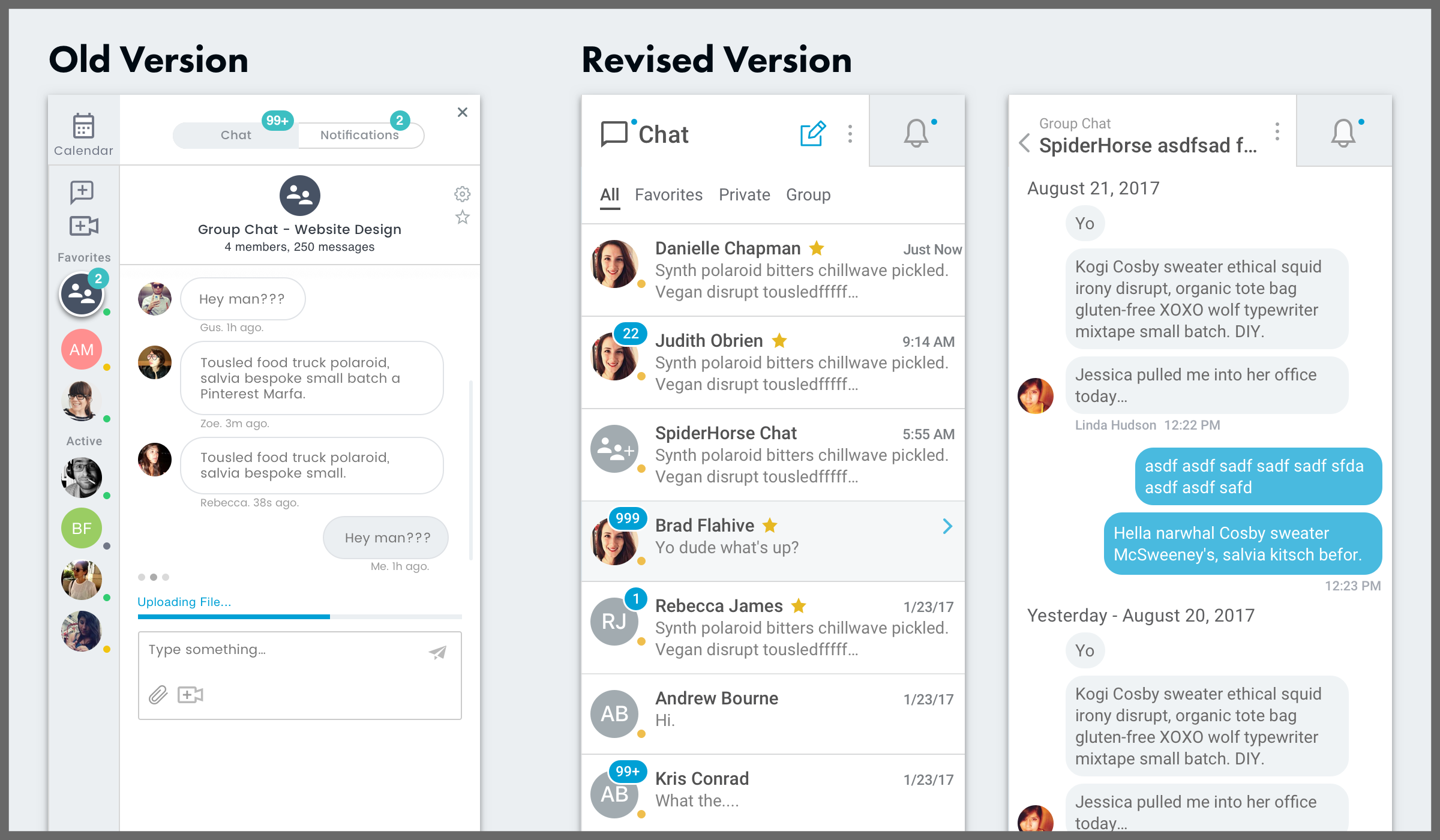 Old chat column + new chat solution.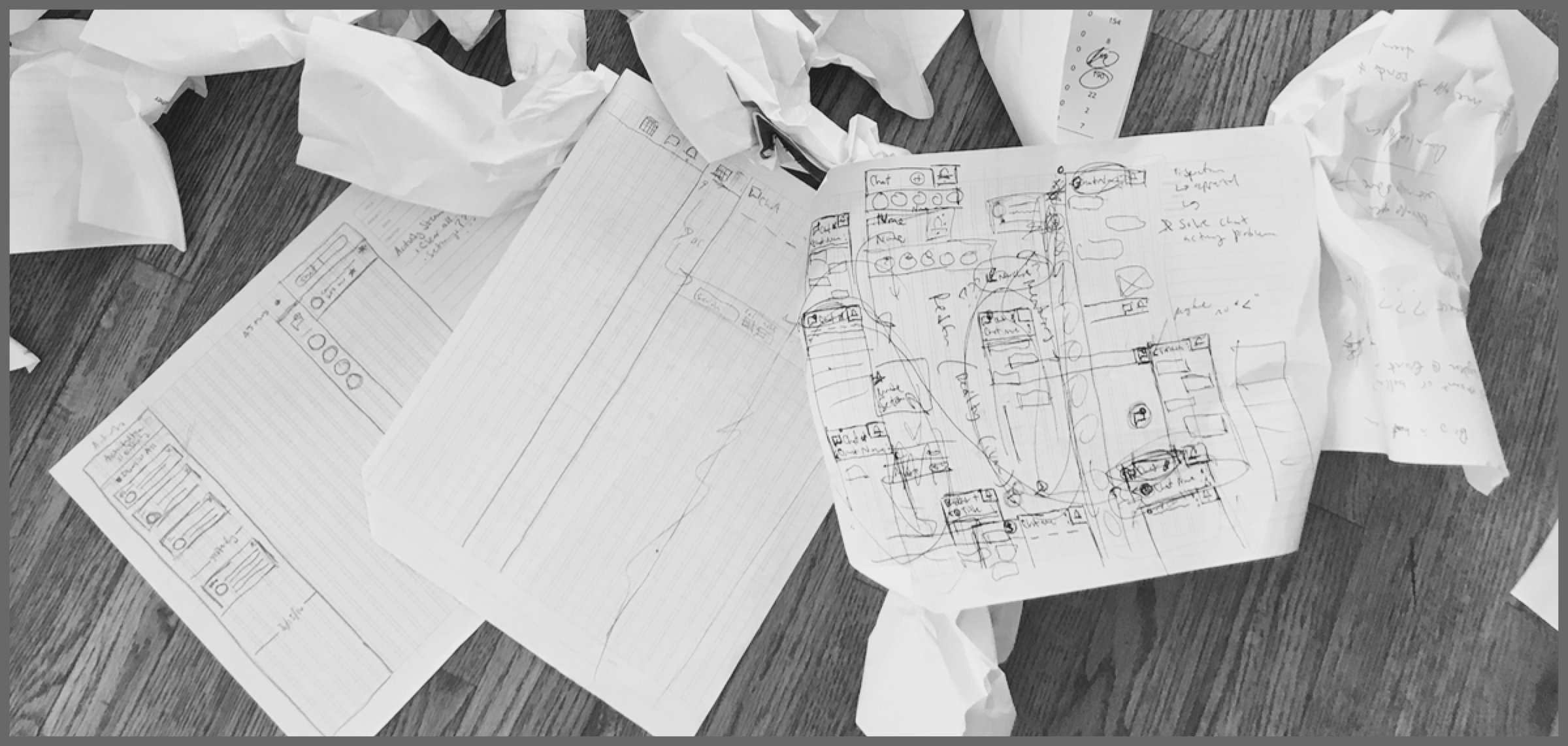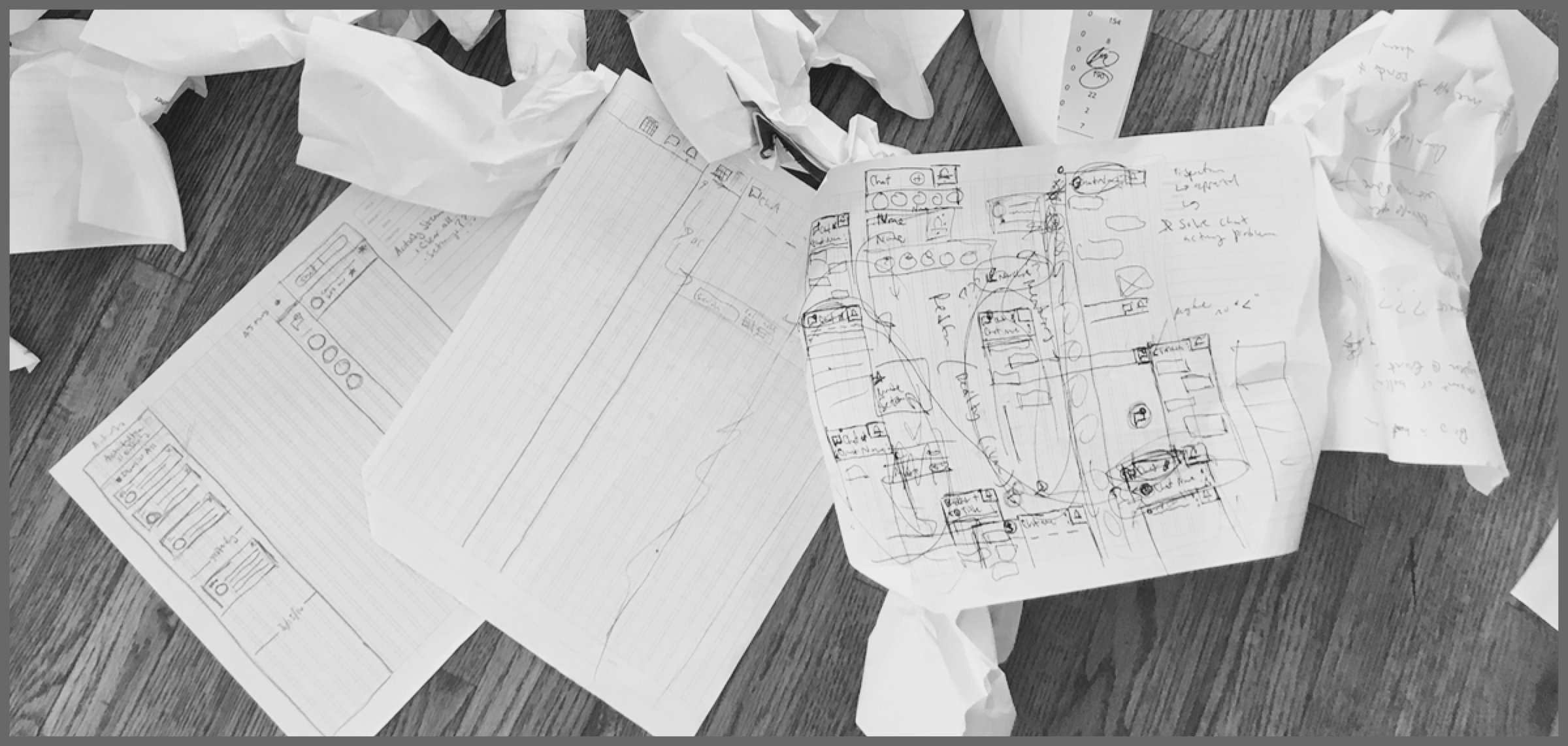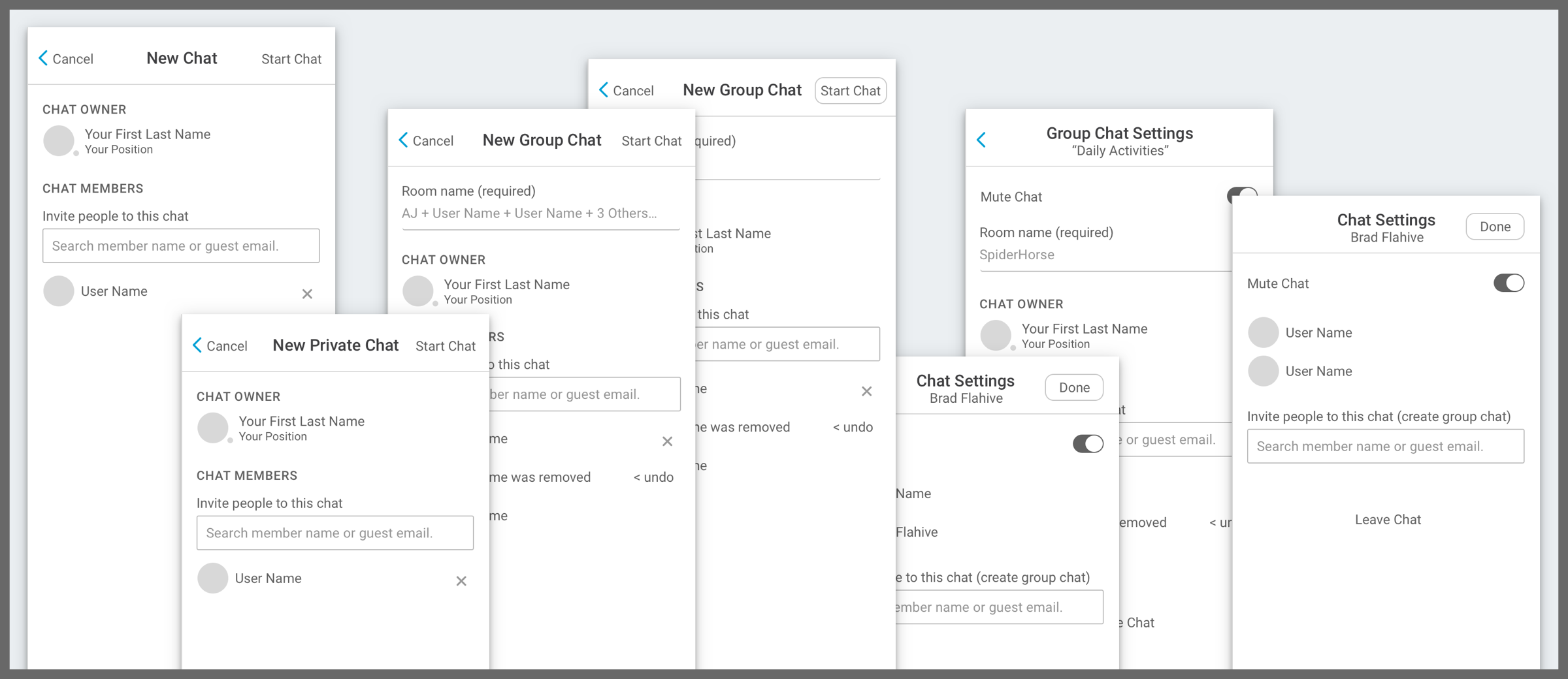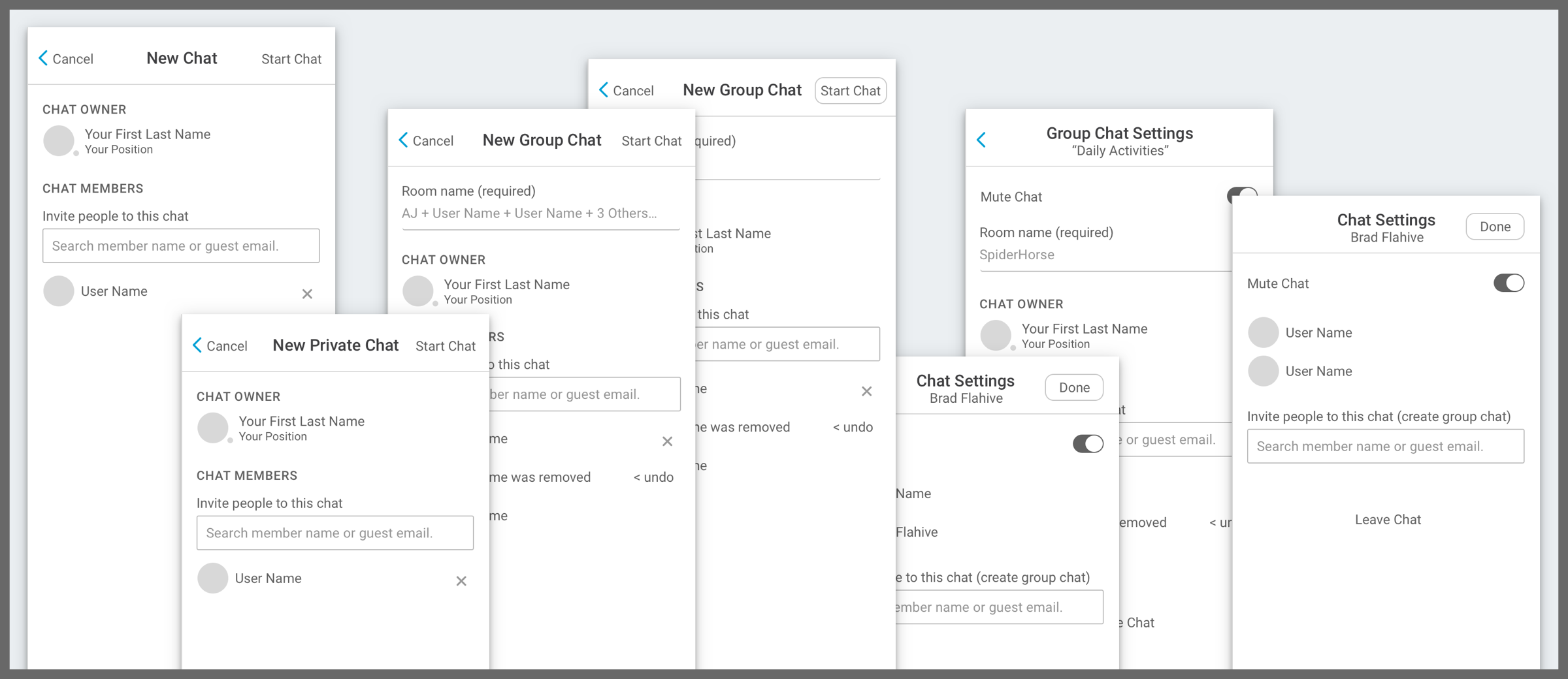 Wireframes + grey boxing.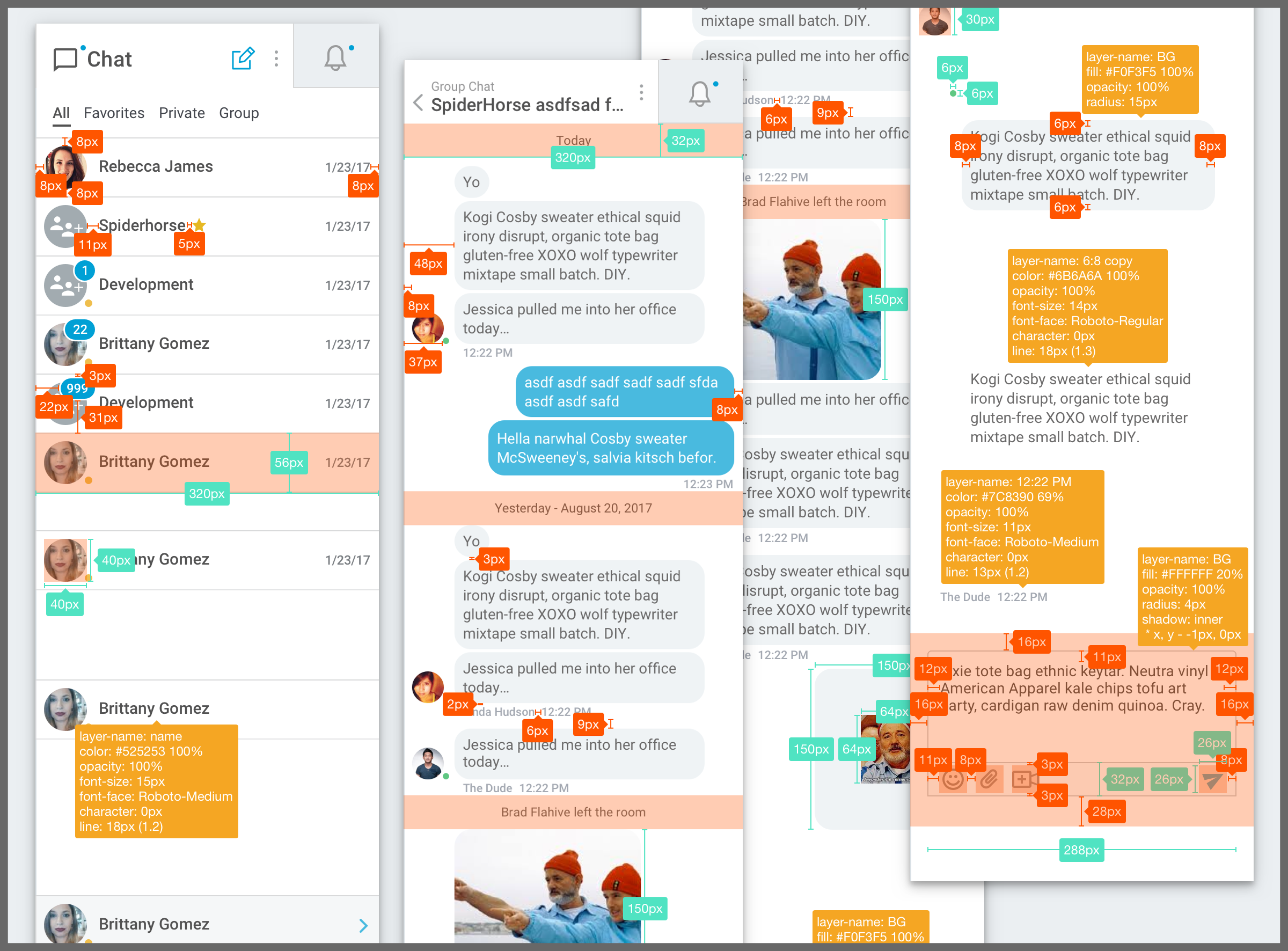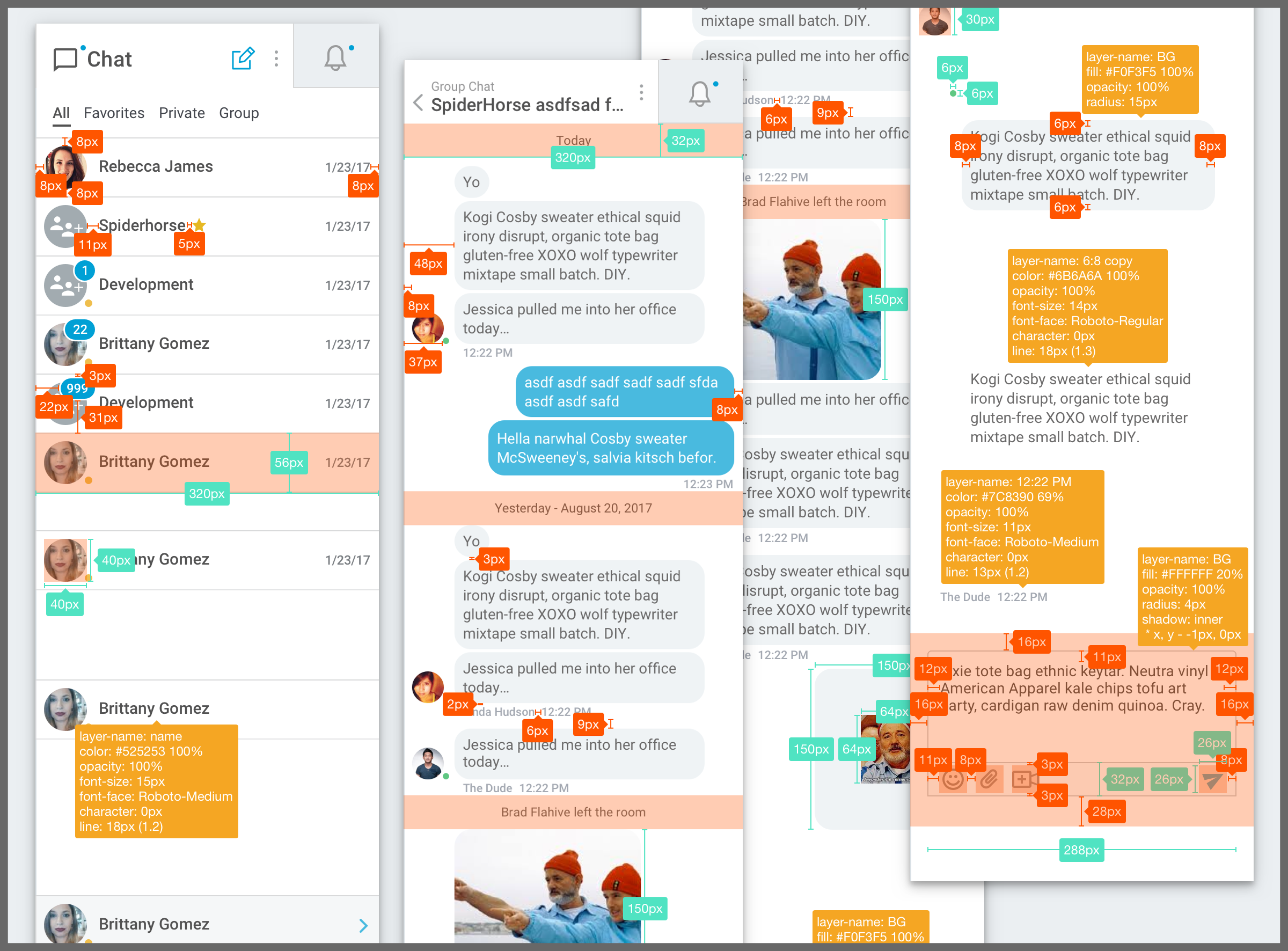 Chat specs for dev. 8pt baseline grid applied (for the most part).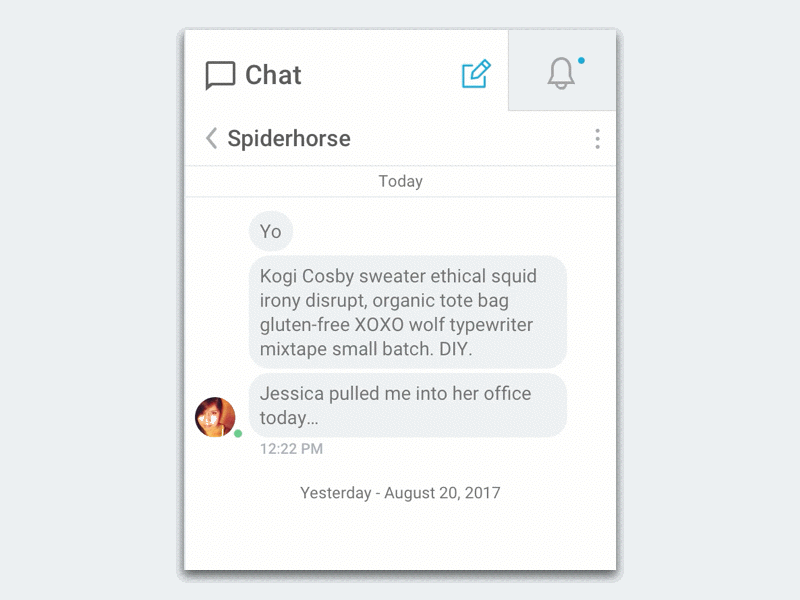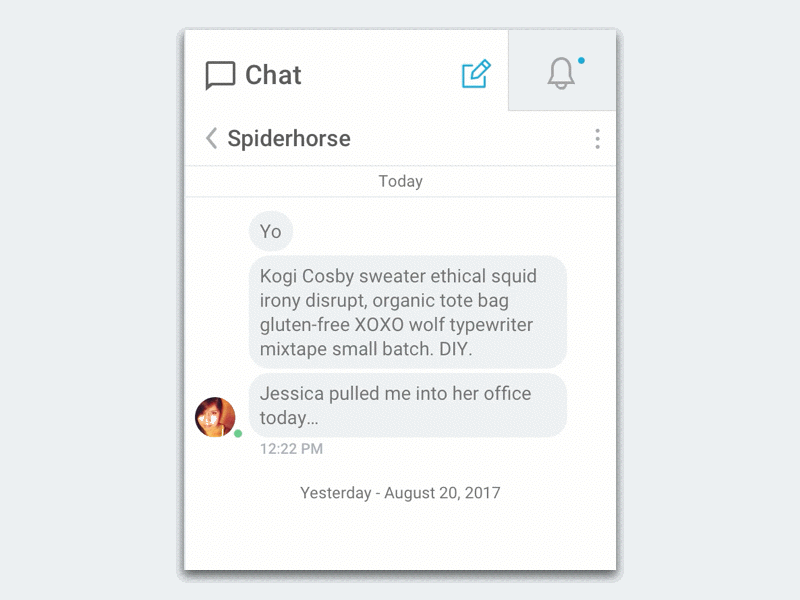 Early animation prototype to reveal icons. After reviewing the results from user testing, I decided to move the chat options icon to the right of the chat title. Hiding the options until clicked allowed me to keep the chat title and make room for further options.